Bragging Bargain Hunter: Discount Store Edition Featured
Written By Rachel Grayson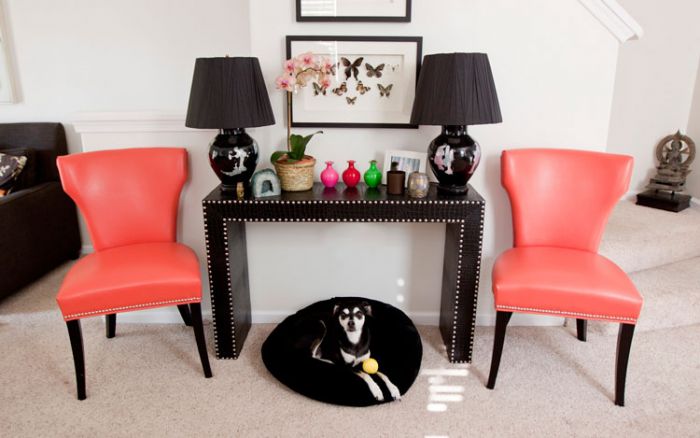 If you're anything like me, you love shopping but don't want to break the bank. I'm sure I've wasted the equivalent of time-as-money hunting for bargains, but something about the thrill of finding an expensive item for less really delights me. Of course, I'll spend money on things I really want, or items I need to last, but when possible, I can't resist a deal.
My friends are always amazed by the scores I find at places like Ross, Marshalls, and TJ Maxx. Like I tell them, it's all about what you're looking for. I'd never expect to find a multi-year winter coat or my favorite skincare products, but I know exactly where to splurge and where to use these savings-havens.
Ready to learn my secrets?
1. Planters, pots, and garden tools
Everyone is obsessed with succulents and indoor plants these days, but have you looked at the price tags they fetch in boutiques? I've seen tiny terrariums for $30-$50! Instead of shelling out your hard earned pennies to hipsters, comb the garden shelves at discount stores--and don't neglect the kitchen aisle! I've found beautiful glass serving dishes perfectly suited for my miniature gardens, priced at $2-$5. Add in a couple of tillandsia from a garden shop, and you'll still spend a tenth of what the cool kids charge. I've scored amazing pottery for my outdoor plants for a fraction of what you'll pay at garden shops. I consistently see name brand spades, shovels, rakes, and trowels for a couple bucks, and have even found leather gardening gloves for a quarter of what you'll pay elsewhere. You can even find adorable garden accessories, like wind chimes, yard stakes, outdoor twinkle lights, patio furniture, and grill accessories. In fact, last summer I gave myself a budget of $400 to re-do my patio. When I put together a set-up I liked on Amazon, it came in slightly over budget. I challenged myself to see what I could put together in a weekend, checking between Ross, TJ Maxx and Marshalls. I found a similar chair and table set, a lounge chair, throw pillows, a firepit, string lights, a BBQ cover, and new pots for only half of what I set out to spend.
2. Storage pieces
When I wanted a new shelf set-up for my make-up, I thought I could DIY something cute I'd seen on Pinterest. As it turns out, I'm not all that crafty, and what I thought I could pull together ended up turning into a mess. I decided to check my usual haunts for some pre-made shelving but was delighted to find a small apothecary style cabinet instead. While it was being labeled as a nightstand, I knew it would be the perfect thing for my cosmetics--and it was only $30! I have amazing luck with smaller storage pieces, too, like Rubbermaid tubs for seasonal items, cloth and wicker baskets for cabinet storage, and even full closet organization kits. If you've spent any time at Ikea or The Container Store, you know how easy it can be to drop a bundle on basics. While you might have to make a few trips, you'll definitely save a ton of money and find versatile storage items. And don't forget to stock up on things for your kitchen, like drawer liners, lid sorters, and cabinet trays, all of which I've found for less than the price of a fancy coffee. The best part? When they get too nasty or too worn out, I don't feel bad recycling them and replacing them with a new piece!
3. Linens and towels
I absolutely adore luxury sheets, and have splurged on a few sets for myself--but I also appreciate fun, quirky colors and the bold patterns I find at my beloved discount stores. You might be surprised to find high-end brands like Betsy Johnson, Ralph Lauren, Jessica Simpson Home, and Martha Stewart hiding in their shelves. I've brought home $75 sheet sets for $15, and honestly? They absolutely stand up to my uber fancy luxury sets. I also love stocking up on hand towels, wash cloths, and bath sheets, all of which I see for double the cost in big box stores. It's nice to have a selection of colors and sizes, especially when I have guests over, and I have a ton of fun grabbing seasonally appropriate themed sets. In the spring and summer, be sure to check their seasonal displays for enormous beach towels, which can cost nearly $30 in most stores but will set you back between $8-$10. They make awesome gifts, and it's always nice to throw one in your car for spontaneous picnics or trips to the beach.
back to top