International round-up: Facebook tackles 'Live' suicide videos, Twitter lands in hot water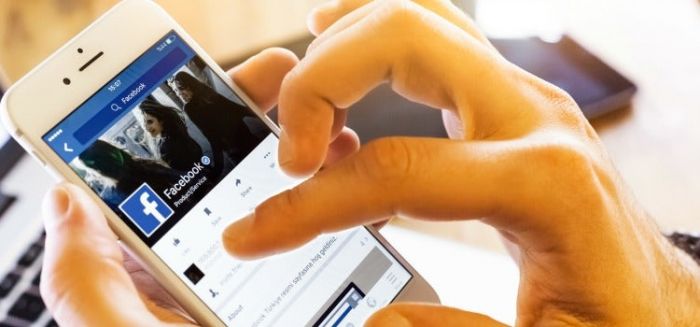 Facebook tackles 'Live' suicide and murder videos
Facebook has not had an easy ride with its 'Live' offering. A string of disturbing videos have surfaced on the social network over recent weeks, including a Cleveland man's murder, a teenager who accidentally shot himself while broadcasting on Instagram Live Stories and the killing of an 11-month-old girl in Thailand.
As a result, Facebook is hiring 3,000 more people for its community operations team, which reviews sensitive material to keep violence, hate speech and child exploitation off the platform. The move brings the division up to 7,500 employees.
"Over the last few weeks, we've seen people hurting themselves and others on Facebook—either live or in video posted later," CEO Mark Zuckerberg wrote. "It's heartbreaking, and I've been reflecting on how we can do better for our community.
"If we're going to build a safe community, we need to respond quickly. We're working to make these videos easier to report so we can take the right action sooner—whether that's responding quickly when someone needs help or taking a post down."
READ MORE: Facebook Is Hiring 3,000 People to Help Prevent Suicide and Murder Videos From Being Shared[1]
Digital accounts for almost half of ad spend in Australia
Almost half of all ad spend in Australia now goes on digital channels, new research shows.
Digital accounted for 48.6% of all advertising spend in 2016, up from 42.5% the year before, according to the Commercial Economic Advisory Service of Australia.
TV spend dropped from 24% to 21.6% of total ad spend in 2016 according to the report, however, ThinkTV has recently reported a shift to digital formats, noting that video on demand spend increased 48% year on year.
Mobile advertising, a subset of the digital advertising spend, increased to 15% of the whole paid media market in 2016 up from 11% in 2015; while digital video also continued to grow, representing 5% of the total ad spend in 2016 up from 3% in 2015.
READ MORE: Digital accounts for 48.6% of all ad spend in Australia[2]
Twitter lands itself in hot water for running ads on terror account
Twitter has run advertisements for Optus, Woolworths, HSBC bank and The Smith Family charity on an account purporting to represent the Taliban terror group blamed for the killing of 132 children and the attempted slaying of teen activist Malala Yousafzai.
The Australian yesterday found tweet advertisements for Woolworth's cheese balls, Optus cyber security and HSBC financial insights, and a sponsor-a-child appeal from The Smith Family, on a Twitter feed promoting the Pakistani group known as the TTP.
A Woolworths spokesman said the company was disappointed that the promoted tweet appeared within this account. He said the company had addressed this issue with Twitter. Twitter has since suspended the account.
READ MORE: Twitter runs ads for Australian businesses on Taliban group's account[3]
O2 Germany looks to give consumers more control over their data with new partnership
O2 Germany has partnered with British startup People.io in a bid to give its consumers more control over their personal data.
The deal will see a co-branded version of the People.io app, branded as 'O2 Get' launched in Germany and promoted to its 24 million customers. The app asks users to answer questions around their interests, activities or habits, after which they'll be served "more relevant and engaging" ads.
Users are rewarded in real time for every information exchange in the form of credits which can redeemed for rewards such as digital gift cards or donated to charity.
Any data provided within the app is owned by the user, and their personal data is never sold, or shared with the brands or advertisers. If a user opts to leave all their data is deleted immediately. The personal data start-up was also featured on Marketing Week's 100 Disruptive Brands list last year[4].
back to top